Clinical Massage in Milton Keynes 
Your first step towards a pain-free life
Clinical massage treatments in Central Milton Keynes
Clinical massage is a unique outcome-based method for addressing chronic musculoskeletal pain through a tried and tested fusion of advanced bodywork tools and therapeutic massage techniques.
These may include:
Deep tissue massage, Sports massage, Swedish massage, Myofascial release, Trigger-points release, Kinesiology taping, Stretching and personalised rehab programmes.
Not every client needs a full course of treatment. For some people, improvements can be felt after just one session.
Many clients report feeling more relaxed, more mobile, and feeling rejuvenated immediately after treatment. If you are not sure about whether clinical massage is right for you, simply book for one session and see how you feel. 
Or book a free consultation, a short conversation on Zoom that enables me to ascertain whether you will benefit from clinical massage. 
We can get effective results treating chronic musculoskeletal pain including; low back pain, sciatica, neck pain, frozen shoulder, headaches or migraines.
We understand that there is no one fits all solution, therefore we tailor each treatment to your individual needs.
First time here and looking for pain relief?
Take our NEW CLIENT OFFER a Free Comprehensive consultation to find out how we can help you.
We are fully committed to guiding you on your journey out of chronic pain.
Take your next step towards your pain free life?
Book Free online consultation now or give us a call to chat with us about your condition.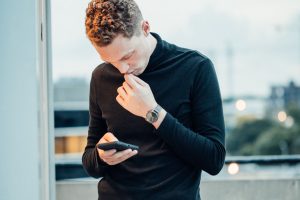 Average smartphone user spends 2 to 4 hours a day on their phones which is 700 – 1460 hours a year. This might have a big toll on your posture. WHY?
Read More »
Join the community and get exclusive email tips on how to keep your body in good shape and pain free.