Clinical Massage Milton Keynes
Clinical massage is a unique outcome-based method for addressing chronic musculoskeletal pain through a tried and tested fusion of advanced bodywork tools and therapeutic massage techniques. When you focus on the outcome, it is important to choose a massage treatment that suits your individual needs, and this can change from one week to another. 
How clinical massage works.
Drawing on the techniques and benefits of different types of massage, we establish the quickest way to get results, and this will often be a combination of massage treatments:
Deep tissue massage, Sports massage, Swedish massage, Myofascial release, Trigger-points release, Kinesiology taping, Stretching and personalised rehab programmes.
Not every client needs a full course of massage treatment. For some people, improvements can be felt after just one session.
Is clinical massage a good alternative to sports massage or deep tissue massage?
Many clients report feeling more relaxed, more mobile, and feeling rejuvenated immediately after treatment. If you are not sure about whether clinical massage is a suitable alternative to sports massage or deep tissue massage for example, simply book for one session and see how you feel. 
Need a therapist for massages in Milton Keynes?
I offer a free consultation for anyone looking for massage treatment in Milton Keynes, and a short conversation on Zoom enables me to ascertain quickly whether you will benefit from clinical massage. 
Effective results can be acheived by treating chronic musculoskeletal pain including; lower back pain, sciatica, neck pain, frozen shoulder, headaches or migraines.
There is no one fits all solution, so we tailor each treatment to your individual needs.
Looking for massages in Milton Keynes?
Take our NEW CLIENT OFFER of a Free Comprehensive consultation to find out how we can help you.
Services we provide in Milton Keynes
We are fully committed to guiding you on your journey out of chronic pain.
Take your next step towards your pain free life!
Book your appointment with us today or if you have any questions just give us a ring and we'll be happy to answer your questions.
Deck Your Holiday Season with Wellness and Joy! The holiday season is upon us, and it's wrapped with more than just sparkly lights and festive
Read More »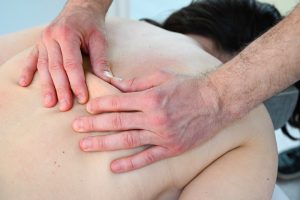 Sports Massage vs Clinical Massage Why is sports massage popular? The term sports massage has become synonymous with massage in general. It is very popular
Read More »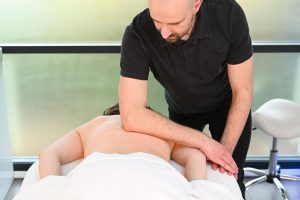 Myofascial Structural Integration – Case Study After sustaining a pretty serious hamstring injury around 3 years ago, I was still experiencing sharp pains in my
Read More »
Join the community and get exclusive email tips on how to keep your body in good shape and pain free.