Online pain management clinic for help with chronic pain
"We had weekly online sessions, and by the third week, I was entirely pain free."
Online Pain Management Clinic
Online pain management can help you to take control of your road to Pain-Free living with expert support.
You deserve to live your life to its fullest!
But if you are suffering from chronic back pain, headaches, migraines or neck and shoulder pain, your day-to-day living can be affected.
Be sure to check out my video library for mobility exercises and self-care tips. 
Get relief with my online pain management clinic.
Imagine your life without chronic pain or medication, where you feel strong and in control of your life again, with fluent movement.
I am committed to giving you all the support and guidance you need to achieve your desired outcome.
Using a unique outcome-based system for addressing chronic musculoskeletal pain through a tried and tested fusion of advanced tools, and therapeutic techniques delivered in my online pain management clinic.
Looking for online pain management NOW?
Take our NEW CLIENT OFFER and get a FREE comprehensive consultation to find out how online pain management might help you.
How the Online Pain Management Clinic Works
Expect a thorough pre-treatment consultation via zoom where I will assess your range of movement utilising orthopaedic functional muscle testing. Together we will agree on your desired outcome.
Every client receives a personalised treatment plan to achieve their individual goals.
I will focus on increasing your mobility, agility, and joint range of motion (ROM), whilst working on decreasing your daily pain.
My online pain management clinic means that you will have weekly video sessions over Zoom. It's important that I can see you to make sure you are performing exercises precisely.
Sessions are recorded and will be provided after each session for your reference so you can complete demonstrated stretches, mobilisation, and strengthening exercises in your own time until your next session.
With the online pain management clinic, you an expect...
Personal attention, accountability, and effective results. Whatever your complaint, you will see me each week and can ask any questions to speed up progress. The online pain management clinic is perfect for clients who cannot leave home currently, and has been used for treating;
Lower back pain & Sciatica
Client Success stories for Online Pain Management Clinic
I did Pavol's self-care programme as I was at higher risk of coronavirus and weary of getting in-person treatments. I had developed severe shoulder and neck pain, probably from long hours of home-working. I was in serious pain, unable to sit for more than a 5-10 minutes at a time. Pavol was excellent at diagnosing the problem and giving me a variety of stretches and strengthening exercises. We had weekly online sessions, and by the third week, I was entirely pain free. Pavol altered the programme every week to add additional exercises, demonstrated all of them during the consultation sessions, and made sure that I was doing them correctly. I can't recommend him enough, and will definitely be booking for in-person treatments as soon as I'm able!
Brilliant online assessment & stretching exercises. Pavol was able to watch me as I followed him doing the stretches and help guide me through it all. It was as through I was in the clinic with him – doing the session through the internet was great and meant that I got my issues dealt with. Brilliant! Thanks Pavol.
Committed to achieve your goals
My focus is on understanding your individual goals, and looking at how the body is working as one unit, rather than the individual parts – that is the only way back to whole physical fitness.
With my online pain management clinic, you can expect personalised, one-to-one video online coaching, guidance and therapy, giving you have access to a comprehensive set of tools and advice that will help you to become pain-free, all from the comfort of your home.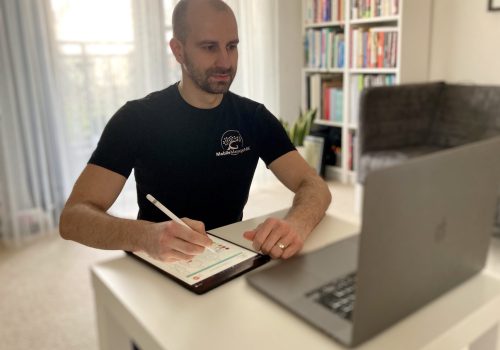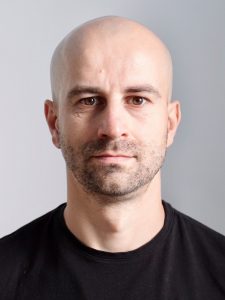 Putting you back in the driving seat of your recovery.
I am Pavol, the owner of Clinical Massage MK, and a practitioner of The Jing Method Advanced Clinical massage method, specialising in chronic musculoskeletal pain conditions; lower back pain, sciatica, neck and shoulder pain, frozen shoulder, migraines and headaches.
My treatment style has been adjusted to help people with pain issues online, using methods based on the biopsychosocial model of pain and modern neuroscience.
Take the next step towards a pain-free life?
Book a Free online consultation now, or give me a call to chat about your condition.