Clinical Massage in Milton Keynes
Your first step towards pain-free life
Our mission is to support you on your journey to pain free living.
Are you suffering from chronic pain such as; low back pain, sciatica, neck pain, frozen shoulder, headaches or migraines for a few months or years?
Taking painkillers doesn't help anymore?
Would you like a long term, personalised pain remedy to get back to living the life you want to lead?
If you have answered YES to any of the statements above, then you are in the right place.
Here at Mobile Massage MK, we are taking a holistic approach to help our clients get the best possible result and supporting them on their journey to a pain-free life.
Looking for a pain relief—NOW?
Take our NEW CLIENT OFFER a Free Comprehensive consultation to find out how we can help you.
Deep tissue massage
Uses firm pressure and slow strokes to reach deeper layers of muscle and fascia. Ideal for chronic aches and pains.
Sports massage
Designed to prevent and treat injuries, improve flexibility, and enhance athletic performance. Even if you aren't athlete, sports massage can help muscle pain or restricted range of motion.
Swedish massage
Will make you feel more relaxed, improve blood circulation, boost immune system and soothe your muscles.
Breuss massage
Is a gentle massage that safely stretches, nourishes, aligns and energises the spine. It's using natural St Johns-worth oil in the process the discs are nourished like the sponge given water.
Treatment Package
6 x 60min massage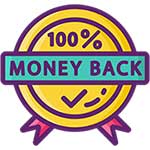 We want you to be completely satisfied with the service you receive—and so we offer a 100% satisfaction guarantee. If we don't meet your expectations, just talk to us, and we will do all we can to make you happy. If you're still not satisfied, we'll offer you a full refund. T&C's applies.
Pavol is an Advanced Clinical Massage Therapist (ACMT) and founder of Clinical Massage Milton Keynes (formerly Mobile Massage MK). He's originally from Slovakia, and he has been living in the UK for over 14 years.
Pavol's goal is to alleviate his clients' pain, help them to recover, and show them different things they can do by themselves to aid them in that recovery.
He focuses on understanding every client's individual goals, looking at the body and how it's working overall, rather than in individual parts – that's the only way back to whole physical fitness.
Pavol is fully insured and qualified massage therapist in various advanced massage techniques, which he usually combines in his sessions to get desirable results for the client.
He can help you with various pains and aches such as; lower back pain, sciatica, neck and (Frozen) shoulder pain, migraines and headaches, recovery after injury or just reducing stress levels and helping you relax…
Currently, he's studying towards his BTEC Level 6 qualification in Advanced Clinical and Sports massage at Jing Advanced Massage School. He's always looking for ways to improve his skills and knowledge to provide the best results for the client.
Most frequent questions and answers
Currently, we only have a male massage therapist available. You can learn more about Pavol here>>
If treatment is cancelled with more than 24 hours notice then a full refund will be given. If treatment is cancelled within 24 hours of when the treatment is due to commence then Mobile Massage MK will retain the full amount paid for the treatment.
Our Clinic in Milton Keynes
Ground Floor
Fortuna House
651 South Fifth St
Milton Keynes
MK9 2PQ